Posted on May 26, 2012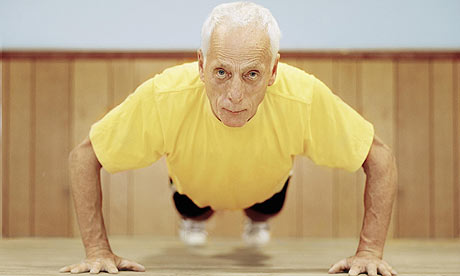 Read this jazz.  Do it.
Ever feel foggy?  I do.  I hate it.  I hate forgetting a name, or how to spell "the."  Stuff like that is crazy, but it happens all the time.  What can you do about it?
Special pills?  Special book?  Sudoku?
Honestly, the number one thing you can do for your brain is to move.  MOVE GOSHDARNITTOHECK!  Like one genius says, "motion is lotion for the brain."  Want a smooth, silky brain that can calculate tax before the assistant rings you up on the register?  Want to be able to actually remember where that article was last week that supported your recent political stance?  Want to remember your grand kids?
Take fish oils, but realize that brain atrophy will not be halted by nutrition alone.  Nutrition is the raw substance; exercise causes the actual brain building to occur.  The brain is literally there for you to move.  Did you notice what they said in the conclusion from that study?
As predicted, no significant changes in either gray or white matter volume were detected for our younger participants. However, when directly comparing the changes in gray matter volume for older exercise and control participants, we found that the previously sedentary aerobic exercising group showed a benefit in brain volume in several regions after participation in an exercise training protocol. (bold added)
Want your brain to stop shrinking as you lose thousands of neurons per day?  Move.
There is no pill, potion, or lotion that can mimic the effects of exercise for you.  Don't wait for one.